THIS IS SPECTRA – YOUR EVERYDAY HERO
Cycling is the purest form of mobility. But because of wear and tear, discomfort, concerns for road safety or lack of storage, the cyclist may feel limited. That's why we've created a complete range of quality bike add-ons and accessories tailored to match the look and usability of Nordic bicycle brands, inspiring heroes of everyday cycling to ride even further.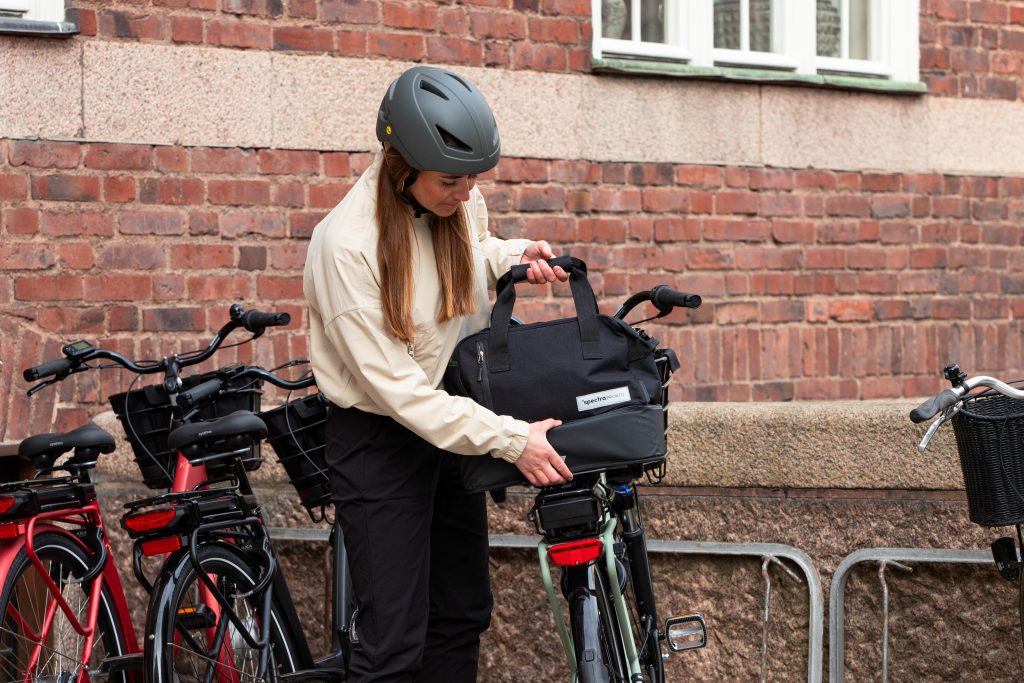 DISCOVER SPECTRA PRONTO
The heroes who solve everyday bicycle logistics. Bags and baskets to put on, take off or swap out. Smart loading solutions for any occasion. Functional, Scandinavian design that is visible in the dark and protective in all weather conditions.
SPECTRA – A CYCLEUROPE BRAND